FRC 4039, MakeShift Robotics
From Hamilton, ON, Canada
MakeShift students and mentors pride ourselves on doing the most with what we have and then working really hard to expand our resources; engineering the rainbow and having fun along the way!
Description
At MakeShift our mission is, in a team environment, to allow student team members to work alongside adult professionals to experience the agony and thrills of a science and technology career in the pursuit of a competitive student-built robot.
We have been fortunate over the life of our team to work with awesome FRC teams from around the globe. We try to learn from every team we encounter at every one of our competitions. Who we are today is an amalgamation of their inspiration, their best practices, and their knowledge - all mixed in with what we have discovered for ourselves along the way. We know what it is like to be a wide-eyed rookie, to have a cramped build space in the back corner of an un-heated portable, and to be overlooked during alliance selections. We are happy to share whatever we know or have with anyone or any team who can benefit.
We think our strengths are: having fun, keeping it super simple, living within our means and then working really hard to expand our resources, learning from the best, and boosting others.
MakeShift: shifting the perception of Science, Technology, Engineering and Math in our students and our community.
Links
Team Website
The Blue Alliance Entry
Team Program(s)
Girls R Brilliant
Celebrating the brilliance of female STEM role models!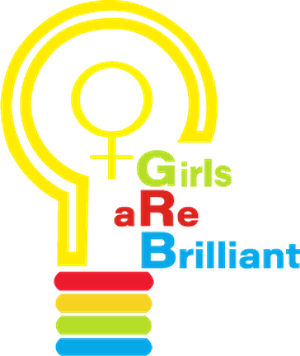 The STEMley Cup Championship
An off-season FRC event hosted by teams 4039 & 5406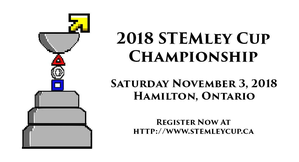 Lego DREAMS
Bringing STEM to the Dominican Republic!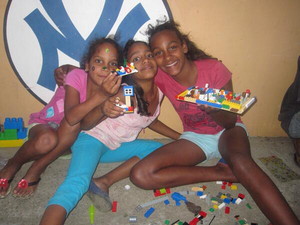 Hamilton FLL Qualifier
Bringing FIRST Lego League Competitions to Hamilton!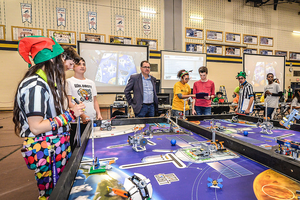 FIRST in Mexico
Sparking FIRST Robotics to Local Schools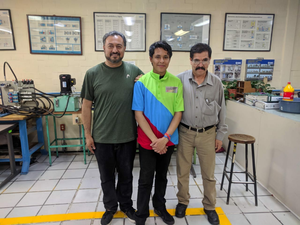 FLL Saturdays
Continued Support for Local FLL Teams!