FTC 7172, Technical Difficulties
From Plano, Texas , USA
A High school FTC robotics team from Plano TX advancing into our sixth year of competitions.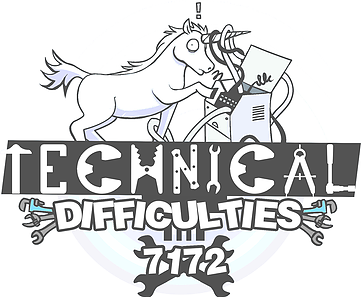 Description
We are FTC #7172 "Technical Difficulties". The team was started in 2013 by our team captain Katherine Thomas, who had just graduated from FIRST LEGO League In addition to continuing to mentor the FLL team, Katherine invited a bunch of her friends from school form a new FTC team, which became known as "Technica Difficulties". We've received grants and sponsorships from FIRST in Texas, the Texas Workforce Commission, 3D Systems, the Coca-Cola Company, PTC, and (mos recently) ServoCity and Actobotics.
In the team's rookie season ("Block Party") they advanced to the FTC South Super Regional Championship in San Antonio. Last year ("Cascade Effect") the team made it their goal to reach the World Championship in St. Louis, and at the World Championship they ranked 5th in the Franklin Division with a 7-2 record. The team has won the Texas Robot Roundup FTC off-season event in each of 2014 and 2015, and in 2014 we won the "FTC Minibot Challenge" with our video of "Plotterbot" (http://firsttechchallenge.blogspot.com/.../minibot...).
Since their rookie season, the team has adopted a mission to help other teams become better competitors in FTC. We believe that stronger competition ultimately makes for a stronger team. During the Cascade Effect season, the team collaborated with five other teams and mentored several rookie teams, including some that advanced to the South Super Regional in 2015. We hosted three small scrimmage events, including one at the request of the Dallas Independent School District, and we held workshops on game strategy and programming.
Links
Team Website
The Orange Alliance Entry