FRC 5026, Iron Panthers
From Burlingame, California, USA
We host a practice field for teams in the Bay Area and let children drive our robot at various community events or STEM fairs.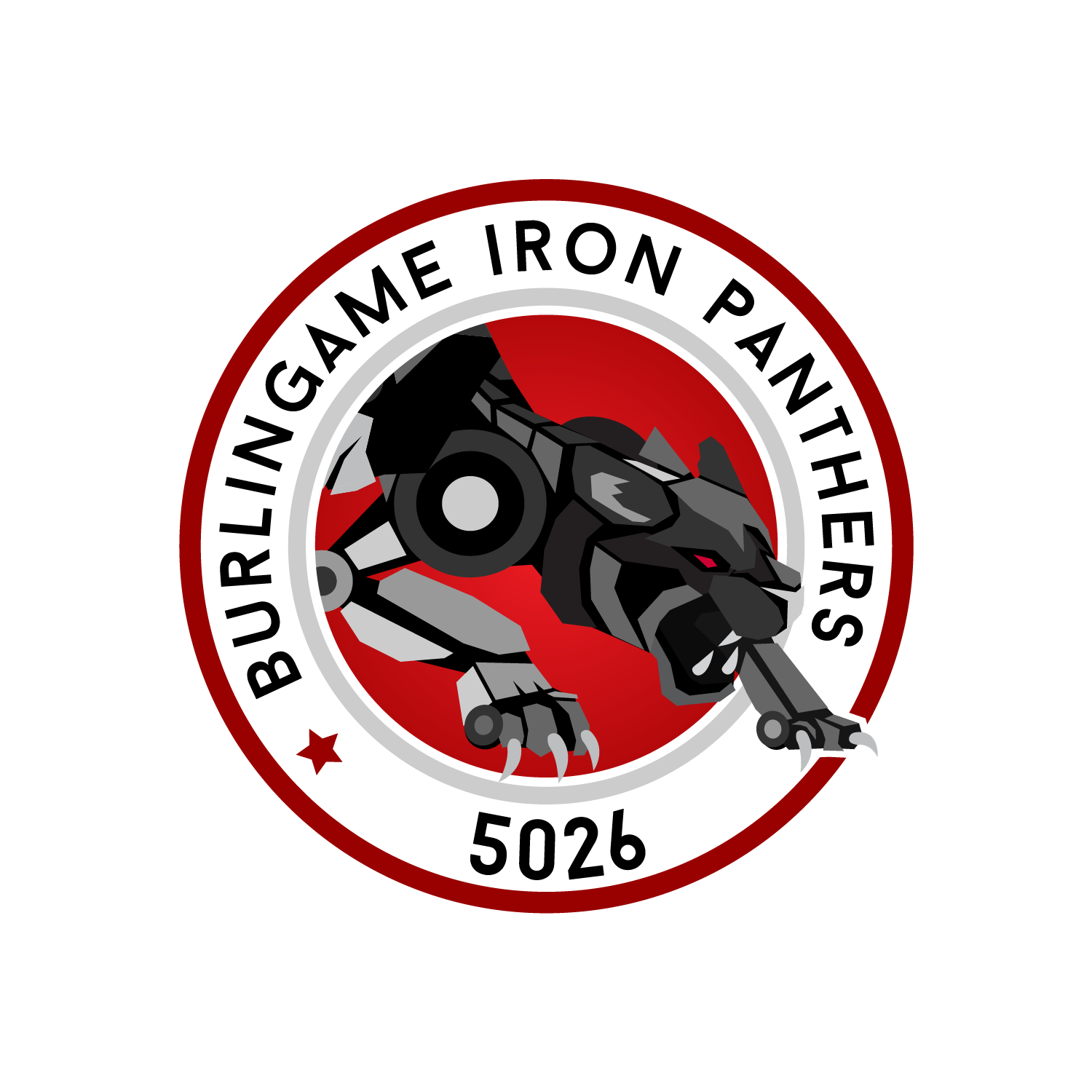 Description
We are very involved in our local community and with local community events. We participate in the Burlingame Tree Lighting Ceremony, the Hillsborough Memorial Day Parade, and the McKinley Harvest Festival. These events are family events where we let children drive our robot to raise awareness for STEM and FIRST. In addition to local events, we go to various fairs and large STEM events around the Bay Area. Each year we attend the San Mateo County Fair, AT&T Park Discovery Day, and the Maker Fair with our robot and small activities for kids. With our outreach programs, we like to focus on children and raising an interest in younger children. Thus, we also give our flyers with local FLL teams to parents that express interest in becoming involved in a robotics team in FIRST.
Our most impactful outreach program for FIRST teams is the full practice field at the San Mateo Event Center that we organize jointly with Team 4904 Bot Provoking. During build season, we build a full wooden field to scale with as many game elements as possible and the center is open to any team who wants to visit. We welcome any team who wants to contribute field or game elements and use the practice field, so please contact us if you have any questions.
Links
Team Website
The Blue Alliance Entry