FRC 3132, Thunder Down Under
FRC Hall of Fame
First FRC team in Australia!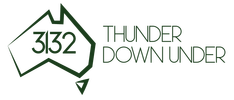 Description
FIRST Team 3132 is Australia's first FRC team based in Sydney, New South Wales. We're a team all about diversity, inclusion, inspiration, impact and innovation. Our motto, 'Innovate. Improve. Inspire the World.' guides us as we strive towards our mission of 'STEM for Everyone, Everywhere'.
Working towards this goal are nearly sixty students and mentors from all over the world. We put in countless hours every week to build robots and inspire everyone through the mission of FIRST. Our students come from over 20 high schools.
Links
Team Website
The Blue Alliance Entry