FRC 2614, Mountaineer Area RoboticS (MARS)
From Morgantown, WV, USA
FRC Hall of Fame
We are an FRC team based in Morgantown, West Virginia, dedicated to spreading FIRST and STEM throughout our wild and wonderful home state.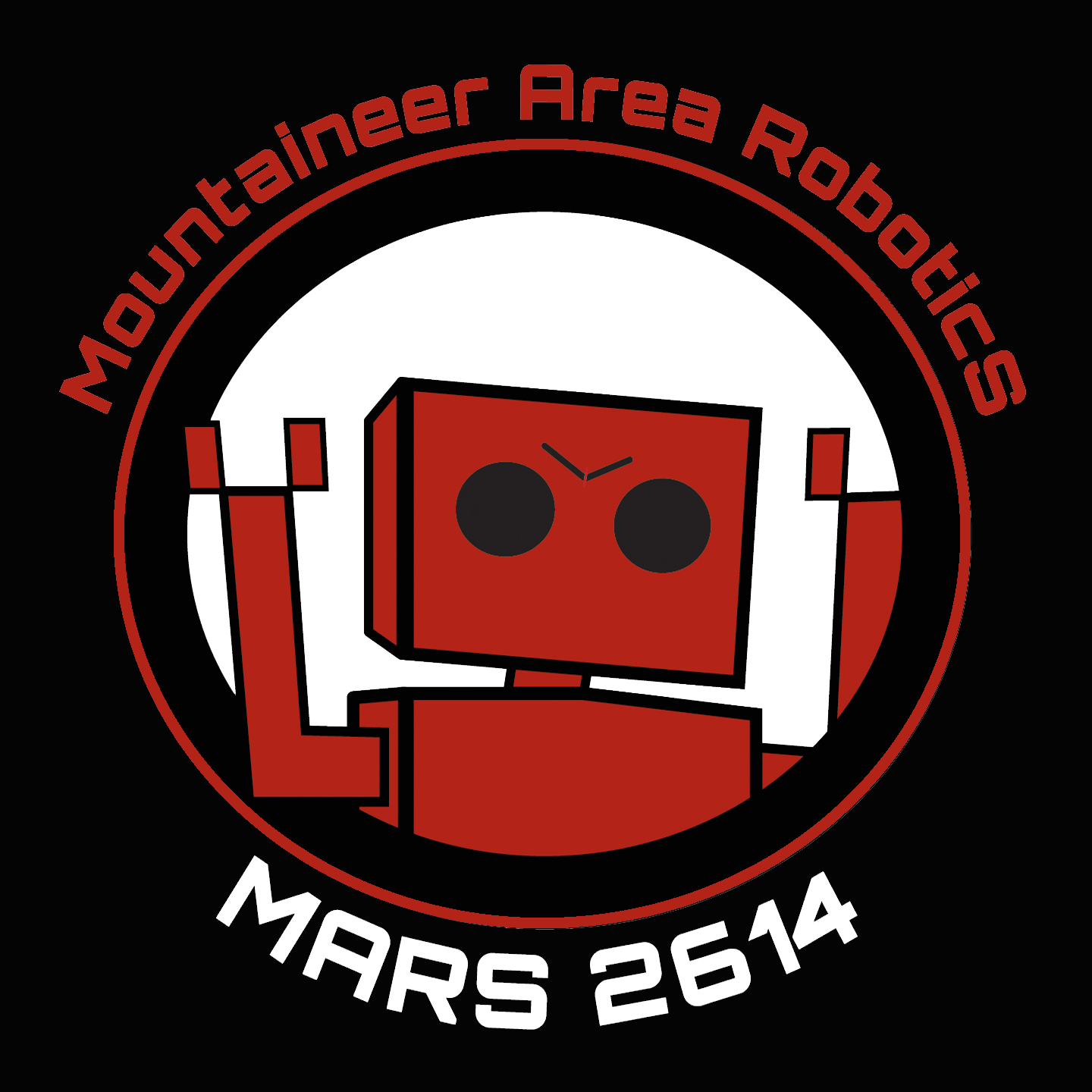 Description
All MARS outreach falls under The MARS Plan, a five step strategy for STEM implementation. Specific initiatives within each step are noted. For the full Plan visit marsfirst.org.
Engage: Community Presence Each year, our team attends ~50 outreach events around WV, including FIRST outreach efforts. -Interactive Outreach: In 2015-16, our outreach included construction of "Doodle Bots," robots that draw with markers. In 2017, this was replaced by "Brush Bots", toothbrush heads controlled by a vibrating motor, resembling Hexbugs. MARS also uses a "What's Inside a Robot?" visual tool that compares FRC bots to a human body.

Inspire: Starting Programs MARS students stay in contact with those interested in robotics. We work with NASA and other partners to provide resources, coach training, and as much funding as possible to new teams. -School Integration: This year, we incorporated FLL into three middle schools in a retention pilot program. MARS ran competitions for the student teams during the school day, from which they advanced to the State Tournament.

Sustain: Continuation of Programs This step includes mentoring, MARS points of contact, an email network, and event running. -FLL Mentoring: At bi-weekly practices, local FLL teams use MARS practice tables and get mechanical and programming help. By working with other teams in a large group setting, GP becomes standard operation. -Event Running: We volunteer as refs, coordinators, and judges at almost all FIRST events in WV. Our state has one of the highest densities of FLL qualifiers, so teams in remote areas enjoy competition without the burden of travel.

Progression of Programs MARS engages youth in 13 various STEM programs. We offer funding and grants to teams moving between programs. Our FLL and FTC State Tournaments occur back-to-back at FSU to make higher level robotics visible to FLL participants and encourage transition. -Tucker Teams: MARS runs Help Desks at our regional events to assist struggling teams. This encourages them (specifically younger teams) to stay in FRC and showcases GP. We are working with other teams to expand Tucker Team Help Desks.

Creating Leaders and Innovators: Inspiring Students and Alumni
To create familiarity with post-secondary educational institutions, our events are held at colleges around WV such as WVU, FSU, and Shepherd. We are advocates for college attendance, and worked with institutions like WVU and FSU to provide scholarships.
Links
Team Website
The Blue Alliance Entry