FRC 1511, Rolling Thunder
From Penfield, NY, USA
Rolling Thunder is FIRST Robotics Team 1511, of Penfield High School in Penfield, New York.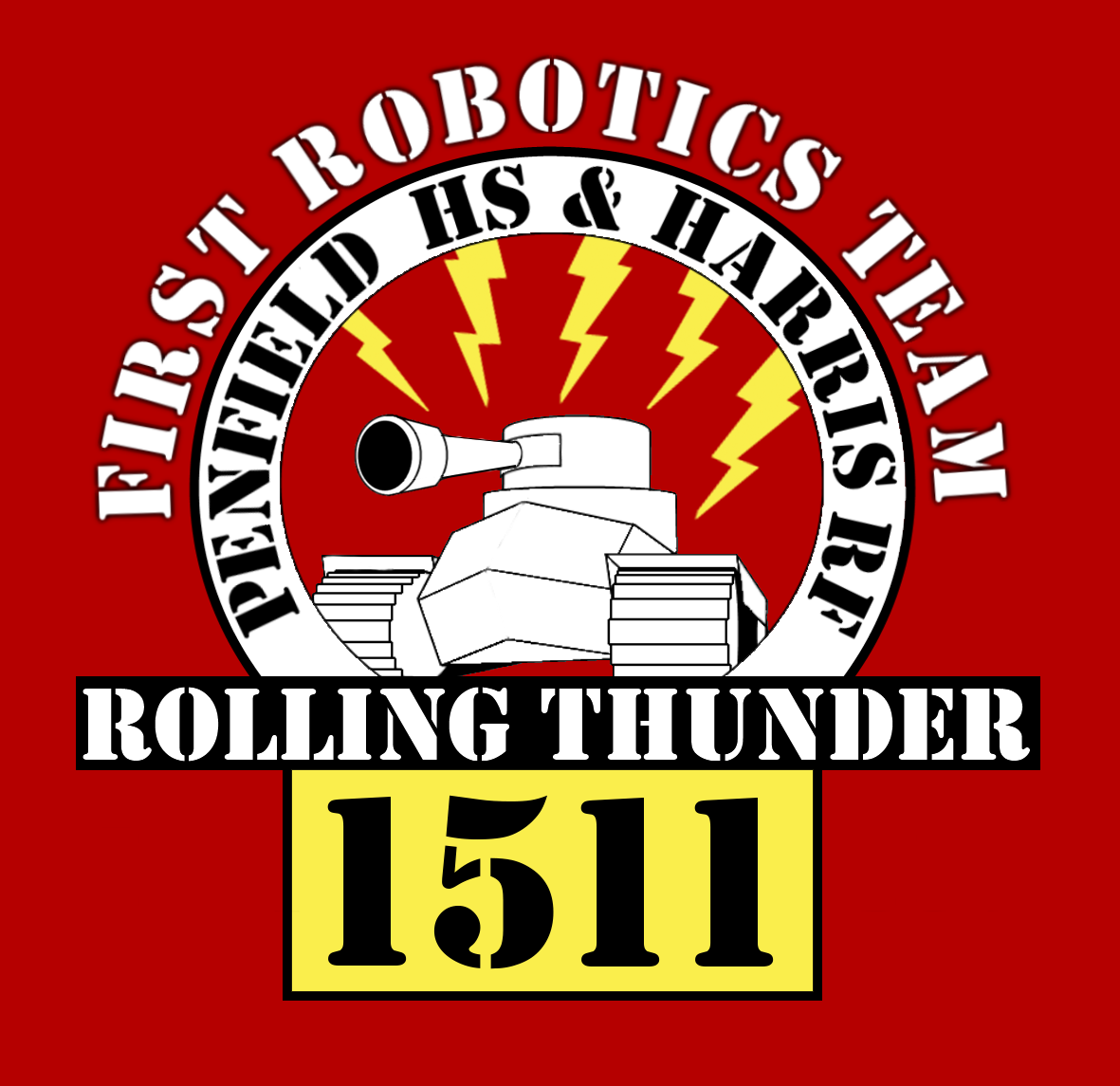 Description
Our Mission Inspiring students to become leaders through engineering and the fun of FIRST Robotics.
Our Team: Rolling Thunder is FIRST Robotics Team 1511, of Penfield High School in Penfield, New York. It was founded in the fall of 2004 through a partnership with Harris RF Communications, a local government-contracted communications company. The team includes about 25 volunteers and 45 students. Volunteers range from electrical engineers to programmers and marketing experts.
Our School: Penfield High School, located in a residential suburb of Rochester, NY in Western NY, offers a comprehensive curriculum for students in grades 9-12. In addition to traditional core subjects, students can choose from a wide variety of Advanced Placement offerings for college credit, as well as numerous electives in arts, music, engineering, business and more. Vocational and alternative education experiences are also made available to students. A highly skilled staff works to create a warm and welcoming environment for all students and actively encourages the involvement of parents in their children's education.
Our Main Sponsor: Harris Corporation is an international communications equipment company focused on providing product, system, and service solutions for commercial and government customers. The company's five operating divisions serve markets for microwave, broadcast, network support, secure tactical radio, and government communications systems. Harris has more than 10,000 employees, including 4,000 engineers and scientists.
Harris RF Communications Division (RFCD) is a leading supplier of secure voice and data communications products, systems and networks to military, government, and commercial organizations worldwide.
Links
Team Website
The Blue Alliance Entry