FLL 8265, Bacon Builders
From Winter Park, FL, USA
Alliance Partner
We are a veteran FIRST LEGO League team from Winter Park, Florida. 2x Central Florida Regional Champions - Florida Showcase Team - mentor Rookie Teams - Rookie Team Workshop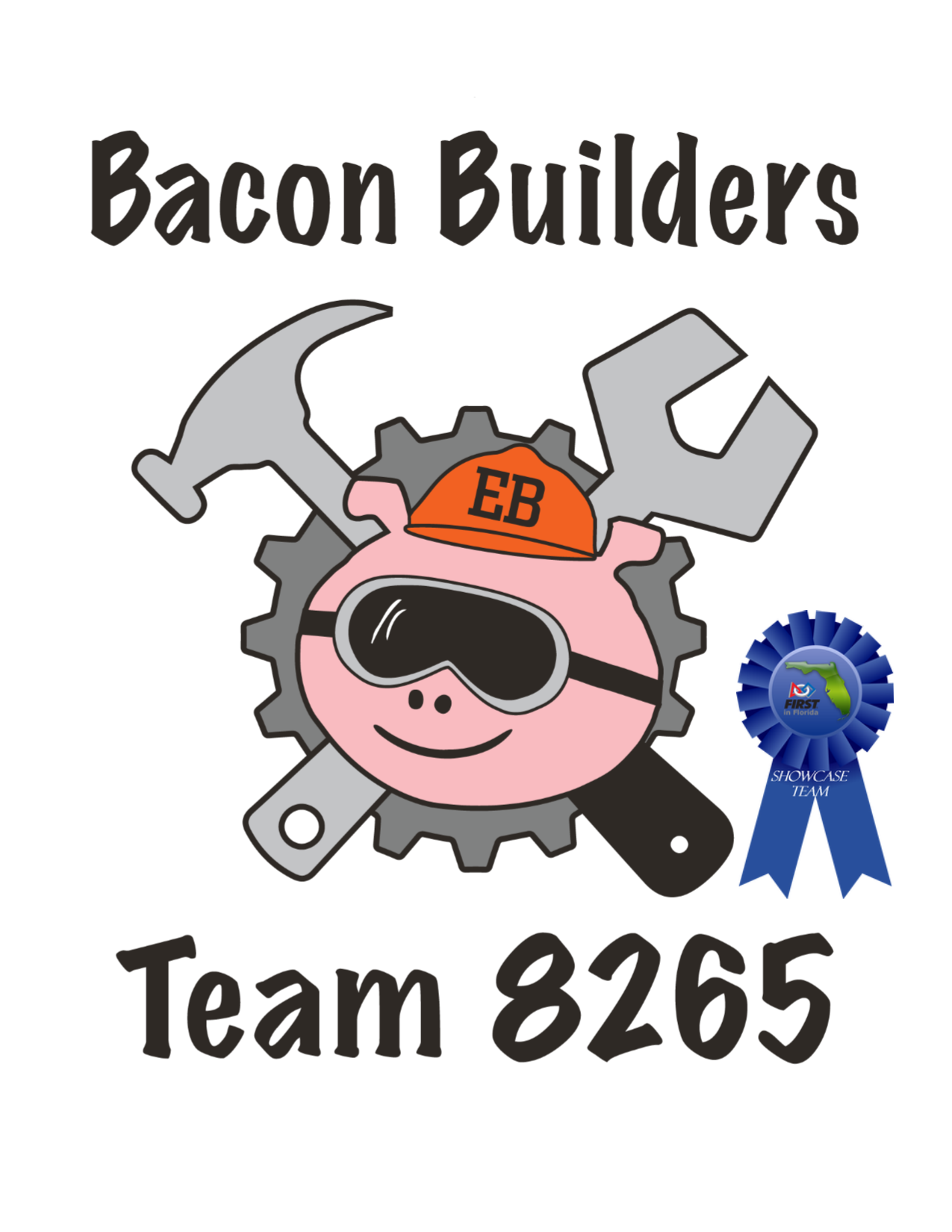 Description
Bacon Builders was started by FIRST Robotics Competition team 1902 in 2014. After a successful first year, winning both a Core Values Award and a Rising Star Award, Bacon Builders went on to win the Champion's Award at the 2016 and 2017 Central Florida Regional Tournaments. We have competed at both the Razorback Invitational in Arkansas and the FIRST World Championship in Houston, Texas.
Our team loves to share our love of STEM and FIRST in our community. We received the Florida FIRST Showcase Team Award for our outreach efforts. Some of our favorite outreach are the NASA Robotic Mining Competition, Lockheed Martin E-Week, Otronicon, Orlando Maker Faire, Orlando Regional FRC Tournament, Mentor Meet-Up at the Microsoft Store, Girl Scout Recruitment Fair, Star Wars Reads Day, Central Florida Fair, CSC Technical and Sales Conference, and hosting our own Rookie Team Workshop.
We will be showcasing our newest project, our FRC control system and drive base, at the Central Florida FIRST LEGO League Championship at Polk State College. We will be in the Exhibit Hall, showing teams how they can continue with the progression of FIRST programs after FIRST LEGO League.
Find us on Twitter @BaconBuilders
Team Program(s)
Rookie FLL Team Workshop
Rookie FLL Help
Tags
None!
---
Options
---
Resources