CHED Talks
Cheese Head Engineering Discussions
Cheese Head Engineering Discussions are a way for parent, mentors and other STEM professionals to share the wheys they use STEM in a variety of fields. Where will your STEM experience take you?
Description
You've learned a tremendous amount as part of a FIRST team, but what will you do with all that knowledge after you finish school? Each year we ask STEM professionals from the local area to visit our build site and talk to our students about their educations, experience, and their jobs. We record and edit these talks and post them to YouTube so that students from all over the world can benefit from what they share.
One of our favorite talks to date was from the local Explosive Ordinance Disposal team. If your police department has one, we highly recommend contacting them for a visit. You will be amazed at how similar their robots are to the ones build by FRC teams. Plus, so cool.
This has been a "grate" program for deepening our relationships with sponsors, getting our alumni to come back for a visit, and highlighting the acheesements of women and minorities in STEM.
Links
Program Website
Founding Team(s)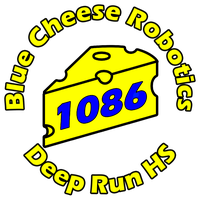 Representing Deep Run High School in Henrico Co., VA, home of the Center for Information Technology. Part of the 2016 FRC Championship winning alliance. Founding member of NAC Coordinating Committee.
Read More