FRC 7442, Jaggernaut
From Port St Lucie, Florida, USA
Our team began with the 2018-2019 school year. We are the ONLY school in St. Lucie Schools that participates in the FIRST Robotics Competition. The first meeting consisted of 4 students and 2 mentors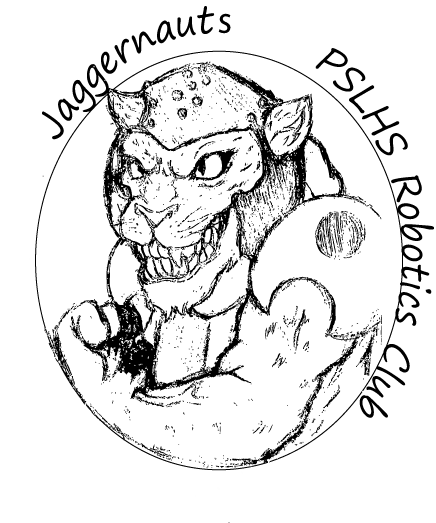 Description
Jaggernauts Team 7442 is a South Florida High School Robotics Club that participates in the FIRST Robotics Competition. The FIRST Robotics Competition called the Sport of the Mind by many is "the hardest fun you'll ever have." Students participate in a 6-week build season. Students design and build a robot to compete in that year's challenge. During these 6-weeks the students strategize prototype, design, build, wire, and program their own robot. After the 6 weeks, the team attends regional competitions where the students compete with their robot against dozens of other like-minded teams for both victory and awards.
Our team began with the 2018-2019 school year. We are the ONLY school in St. Lucie Schools that participates in the FIRST Robotics Competition. The first meeting consisted of 4 students and 2 mentors. By Kickoff we had a total of 6 students and 3 mentores. Our team is slowly growing and getting bigger and we hope to have many more students for next years competition.
Just like FIRST, the team isn't just about building robots, this team is about building people. Our students learn skills that will help them compete, but will prepare them to contribute in the world. Students can gain skills such as programming, design, CAD (Computer Aided Design), and public speaking. In addition to what the students learn, they participate in a wide range of community outreach projects from educational robotic demonstration events to helping those in need. Please check out the impressive and consistent history of impacting our community.
Links
Team Website
The Blue Alliance Entry